Emergency Batteries & Lighting
We currently manufacture Emergency batteries & lighting only to specific specification and drawings, provided by the client.
The lighting we manufacture is of varying lengths and designs. They are manufactured using LED's and are housed in a water tight housing as above, and potted using RTV Silicone for waterproofing.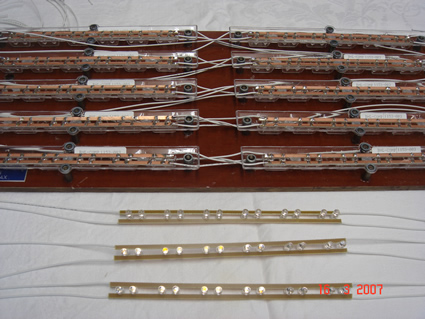 The type of battery packs can be of disposable or re-chargeable type. The batteries are potted in a housing to ensure they are watertight. They have a submersible switch to activate and a manual override facility.